Pole dancing has grown in popularity in recent decades. These days, more and more people identify as polers and participate in pole dancing competitions worldwide.
But the sport might not have captured so many hearts without the effort of several exceptional polers around the world.
These athletes have repeatedly proven their exceptionality by:
Pushing the boundaries of human physical fitness
Inventing new pole dancing techniques
Dispelling myths, such as the widespread belief that pole dancing is for girls
Educating and engaging the public about the sport through social media
At Pole Physics, we wish to see more people following these exceptional individuals.
That's why we've compiled a list of exceptional polers you should be following.
Table of Contents
1 - Tara Meyer, 9X Pole Champion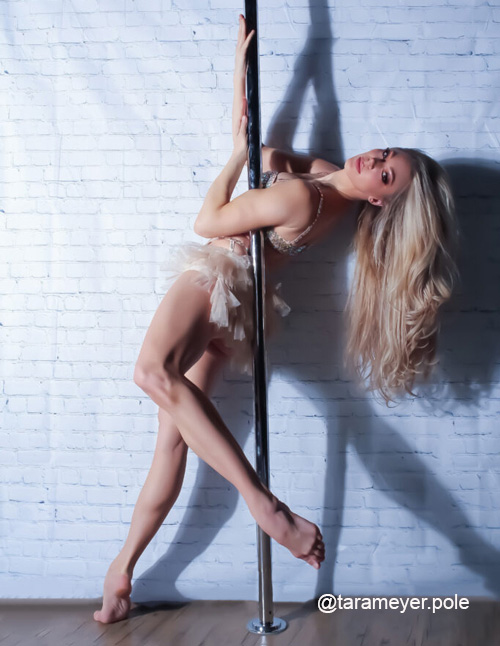 Tara Meyer is one of the most graceful human beings to ever touch a pole.
The 32-year-old poler is the only athlete who has won two of the most prestigious pole championships: the OG Pole Fitness award from Olympia and the PCS Arnold Classic.
Furthermore, she has won more pole dancing championships and scholarships than most athletes. Her cabinet of awards includes:
The 2011 Miss Pole Dance Canada
The 2012 Miss Pole Winnipeg
The 2014 North American Pole Dance Elite Championships (NAPDC)
The 2014 Canadian Pole Fitness Award (CPFA)
The 2014 Paragon International Amateur Pole Dance Championship
The 2015 International Pole Sports Federation (IPSF) Pole Sports Industry Award
The 2016 Pole Championship Series (PCS)
The 2017 Pole World News (PWN) Award
The 2018 OG Ms. Pole Fitness Olympia
Meyer was also the first runner-up in:
The 2012 Canadian Pole Fitness Award (CPFA)
The 2013 Canadian Pole Fitness Award (CPFA)
The 2015 Pole Championship Series (PCS)
The 2015 U.S. Aerial Championships
Tara Meyer's exceptional performance stems from her passion for dancing, which started at an early age.
By the time she was 5 years old, Tara had already won a Gold Medal for figure skating. The win fueled her interest in dancing.
When she was 12, she started dancing ballet and attended several dancing schools; such as the Ballet Montreal Performing Arts School, Ecole de Danse Classique de Monte-Carlo, L'École supérieure de ballet du Québec, Alberta Ballet, and L.A.'s Edge Performing Arts Center.
Tara discovered pole dancing when she was 16 at a workshop organized by Jenyne Butterfly, a professional poler and World Pole champion. She immediately fell in love with the sport and devoted months of training to perfect her skills.
However, it wasn't until she participated in the 2011 Triple Threat Convention in Canada that she took pole dancing seriously. There, Meyer won first place in her division.
After the competition, Meyer visited Los Angeles, where she began her career as a traveling performer.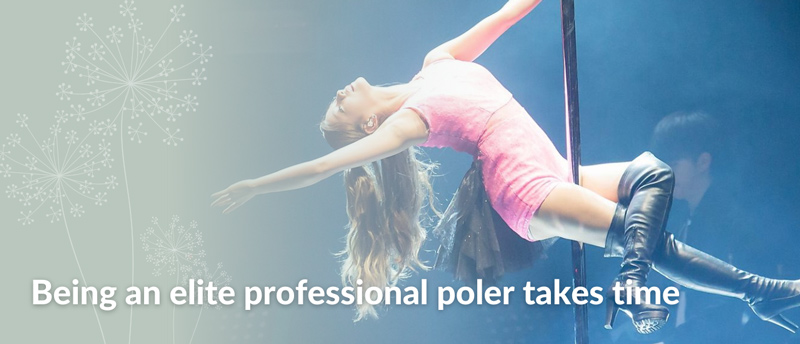 Since then, Tara has reached greater heights and has:
Tara Meyer is also the founder of Vogue Fit, an elite pole and aerial dancing school based in Winnipeg, Canada.
Expert Tip: Elite polers, like Tara Meyer, know that healthy skin grips better than dry and scaly skin. At Pole Physics, we have designed Pole Mumma, an unscented all-natural solution for people of all ages.
The lotion is suitable for pregnant and breastfeeding polers since it's designed for sensitive skin.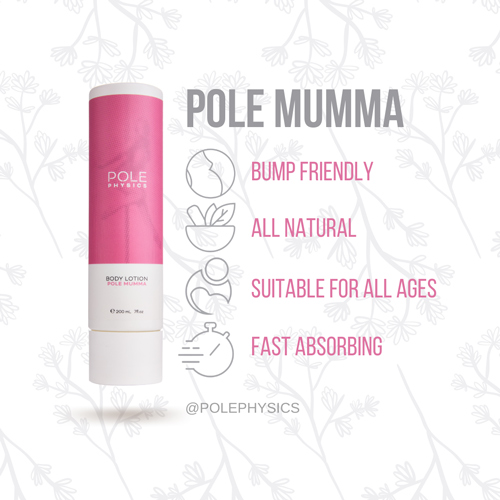 2 - Dr. Chris Talbot, The Pole Dancing Microbiologist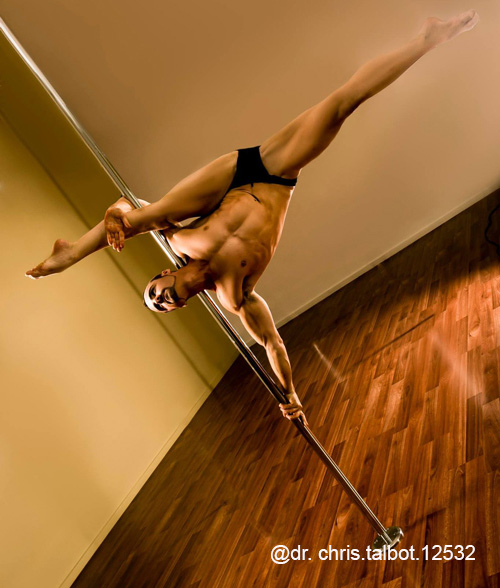 Dr. Chris Talbot is the definition of exceptionality when it comes to poling.
Born in 1985 in Penang, Malaysia, the 37-year-old Australia-based athlete, fitness model, marine biologist, and pole dancing instructor is challenging stereotypes associated with pole dancing. For example, most men still consider poling a feminine activity; thus, would not engage in it.
Dr. Chris Talbot started pole dancing when he was 25 and was inspired to join the art form after he tried pole dancing at a friend's hen party.
Afterwards, he taught himself how to pole dance, and attended several local dance competitions.
Over the years, Chris has risen to be one of the most monumental polers of our time through sheer passion, dedication, and will. He's won several awards such as:
The 2012 International Natural Bodybuilding Association (INBA) award
The 2012 North Pacific BodyBuilding Male Fitness award
The 2012 Lonestar Mr. Pole Fitness award
The 2013 Australian Pole Fitness Championships
The 2014 Mr. Pole Dance World
2014 Northies Pole Prince
2014 INBA Melbourne Classic Male Fitness Model Champion
The 2022 Mr. Pole Dance World
Dr. Chris Talbot was also a finalist in the 2013 Mr. Pole Dance Championships, and a semi-finalist in the 2013 International Pole Championships.
He was also the first Australian instructor to be licensed by Liquid Motion, one of the world's biggest pole dancing certification organizations.
Talbot's nominations, awards, and honors are a testament to his prowess on the pole.
Beyond his career in academia, and health and fitness, Dr. Talbot has also dipped his toes in the business sector. Currently, he runs Blue Phoenix Pole and Fitness, a fitness studio in Melbourne, Australia.
Talbot also spends a lot of time recording videos for social media engagement campaigns. He has a huge following on social platforms, such as Instagram, a testament to his charisma and skill.
Expert Tip: Like many professional polers, Dr. Chris Talbot knows the importance of looking and smelling your best during professional performances. That's why he uses Luxe Gradual Tan from Pole Physics.
Luxe Gradual Tan is a light, non-greasy lotion that enhances the tone and appearance of your skin so that you can perform with confidence.
"My favourite formula of all! Light, non greasy, and awesome golden glow after just a few applications! Love it!"
— Chris Talbot |⭐⭐⭐⭐⭐
3 - Alex Shchukin, The Innovator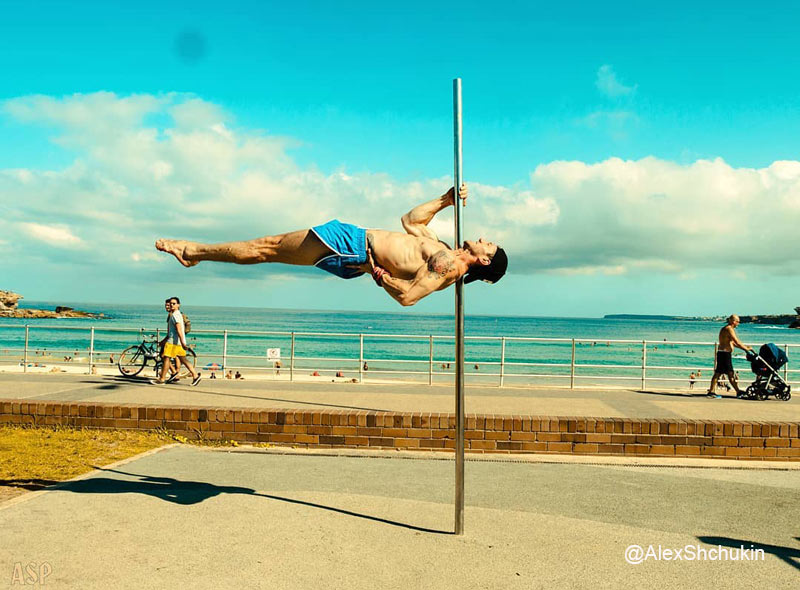 Many athletes and poling enthusiasts can confidently agree that Alex Shchukin is one of the most influential polers to have ever been born.
It's, therefore, not surprising that there's even an award named after him. The Alex Shchukin award is given by New Zealand's Pole Legends to exceptional male polers.
The Barcelona-based poler is a multi-award-winning athlete with over twenty years of experience in the pole-dancing business.
He has been crowned Mr. Pole Dance World champion several times and was, in fact, the first winner of the Mr. Pole Dance World Championship.
Shchukin is largely known for pioneering the Pole Dance Championship, which he started in 2016 and runs together with his wife, Katia Shchukina. The Pole Dance Championship is an annual competition in which professional elite polers from different corners of the globe meet to compete against each other.
Over the past few years, it has grown to become one of the biggest pole dancing championships worldwide. As a result, it has been graced by some of the biggest performers in the pole dancing world.
The Pole Dance Championships have helped perfect the routines of several professional polers, such as Eva Bembo, Olga Koda, and Natalia Tatarintseva, which has attracted more people to the sport.
It has also helped to professionalize pole dancing. Currently, the Global Association of International Sports Federation recognizes pole dancing as a sport.
Beyond his role as the founder of the Pole Dance Championships, Shchukin has also ventured into show business. In 2020, he released the first season of his premiere show, Double Room, about a young couple looking for the most romantic spot on the planet, starring himself and his wife, Katia.
Expert Tip: If you desire to achieve Shchukin's grip, Pole Physics has designed environmentally-friendly products for environmentally-conscious polers.
One such product is the Enviro Grip liquid chalk, an eco-friendly grip aid that enhances your skin's natural ability to grip. The product even comes in a bottle that degrades naturally.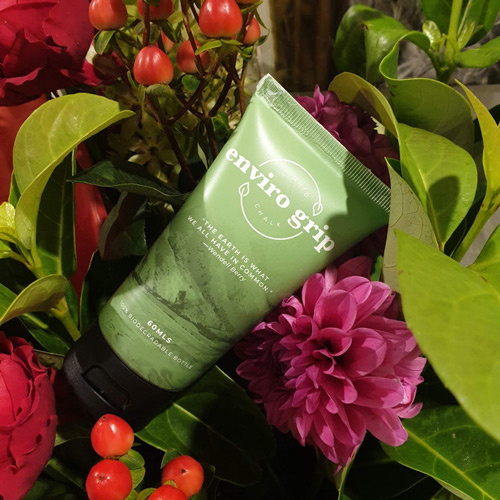 4 - Nicole ThePole Williams, Rihanna's Favorite Poler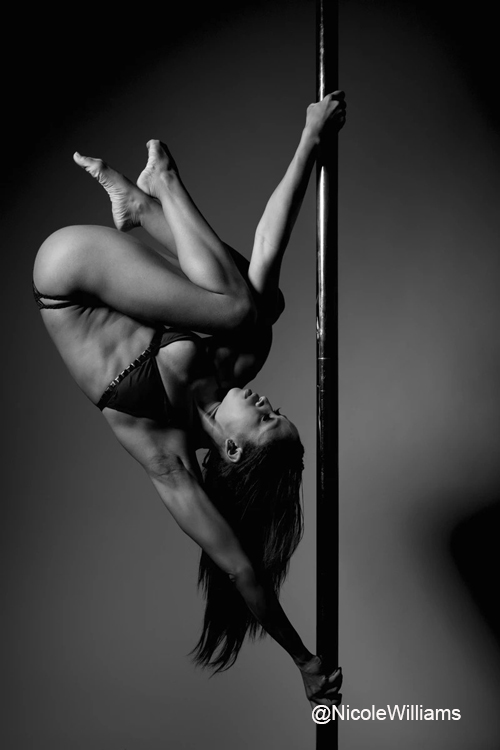 Nicole ThePole Williams is every poler's icon. The 41-year-old professional elite dancer, instructor, and business owner has hit some of the highest highs in the pole dancing world.
She has starred in several music videos, such as Rihanna's "Pour It Up," and Bruno Mars' "Gorilla." Nicole has also performed on stage with artists such as Ludacris, Cardi B, Rihanna, and Neyo.
The gravity-defying celebrity poler has made several special appearances on TV shows, such as:
The Ellen De Generes show
i-D's A-Z of Dance
Ricki Lake
The Insider
Access Hollywood
She has also been featured in Magazines, such as:
Cosmopolitan Magazine
i-D Magazine
Finally, Nicole has founded several businesses, such as Allure Dance and Fitness, one of L.A.'s premier pole studios.
Beyond her professional career as a celebrity poler, Nicole ThePole Williams is an Instagram sensation, who has helped shape public perception about pole dancing.
Expert Tip: Professional polers, like Nicole ThePole, work hard to perform at their very best. At Pole Physics, we have developed the Aussie Lemon Myrtle lotion, an all-natural solution for polers' skins.
The lotion moisturizes and hydrates your skin for an improved tone, firmness, and grip. That way, you can perform at the highest level possible.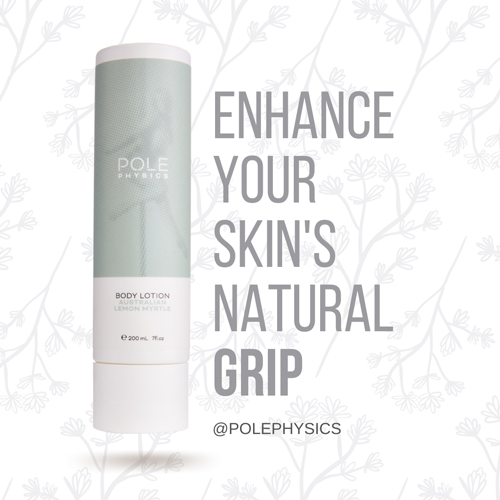 Being an Elite Professional Poler Takes Time
… and a lot of effort, too.
That is why, at Pole Physics, we've developed a range of products to help you take care of your skin.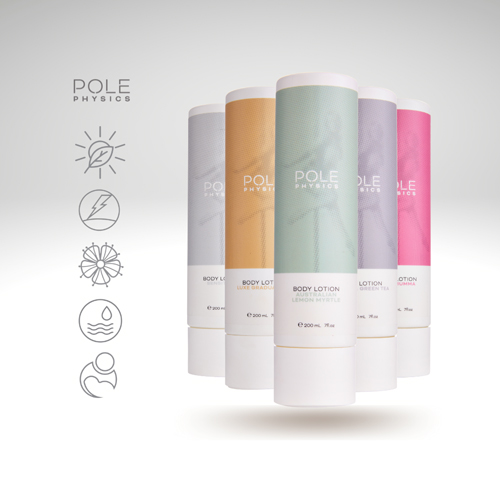 Unlike our competitors, we do not use toxic chemicals. Our products are all-natural and suited for every poler's skin. This table shows the differences between our lotions and our competitors'.
| | | |
| --- | --- | --- |
| | Our Competitors | Pole Physics |
| Mineral oils | ✔ | ❌ |
| Petrochemicals | ✔ | ❌ |
| Artificial fragrances or colors | ✔ | ❌ |
| SLS | ✔ | ❌ |
| Propylene Glycol | ✔ | ❌ |
Our lotions also lack harmful phenoxyethanol, parabens, silicone, and silicone derivatives.
Purchase from our broad selection of products today.
Share on Facebook: